COLMAR A.G.E.
BY MORTEZA VASEGHI
A new chapter for Colmar A.G.E. (Advanced Garment Exploration): this season's guest is Iranian designer, Morteza Vaseghi, co-founder of the publications, Recens and Wallet, together with Elise By Olsen, who coordinated the entire project. The exclusive collection focuses on organic forms and an advanced holistic vision of coexistence between humankind and nature.
18 exclusive pieces in recycled and sustainable fabrics, where the Cortina D'Ampezzo mountain graphic is largely featured in all-over prints. The style of the abstract shapes and lines originate from an area of contemporary and personalized design that is enriched by a strong colour palette, futuristic silhouettes and sporty materials.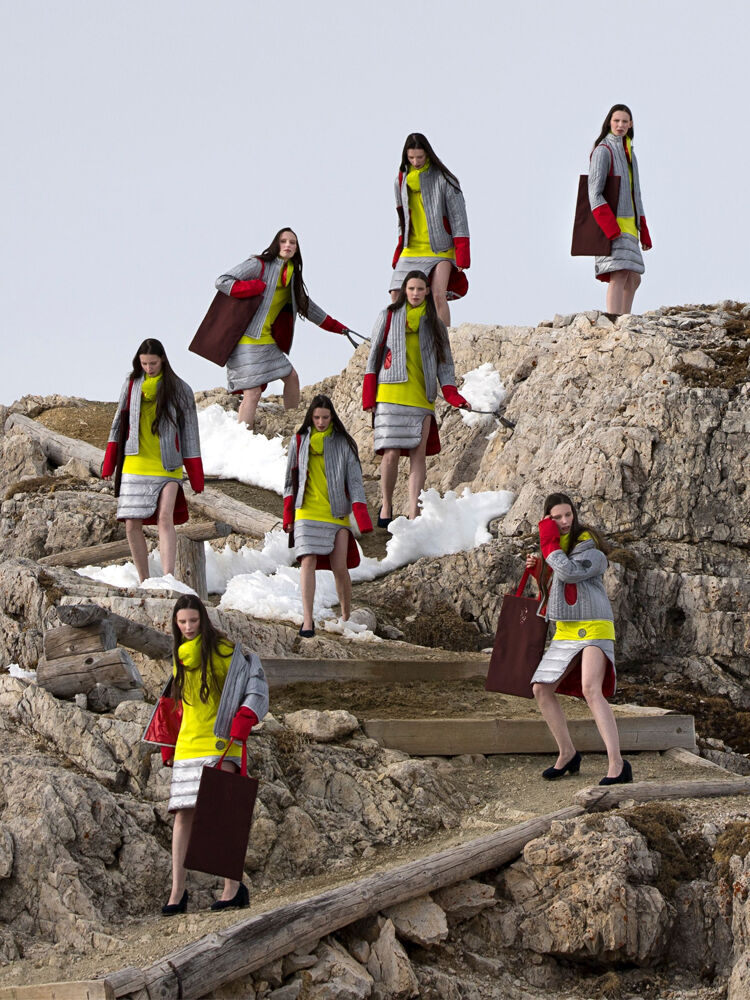 A TRACK FOR CHANGE, BE EQUIPPED!
The collection is inspired by a collective vision with garments that are suitable for a metaphorical mountain climber. In the face of the path of change, Colmar wants everyone to be properly equipped.